Hello Friends, as part of the Incredible India Quiz, amazon has asked this quiz question. Let's see if you know the answer. See the image of this Great Stupa built by Mauryan emperor Ashoka.
Stupa built by Mauryan emperor Ashoka
Question: Where did the Mauryan emperor Ashoka build this Great Stupa which is believed to house ashes of the Buddha? Image below.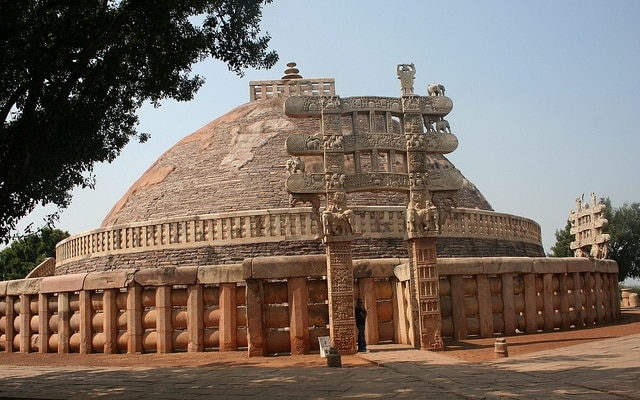 Correct Answer: Sanchi
Hint: You can see this stupa on the back of new 200 Rs currency note.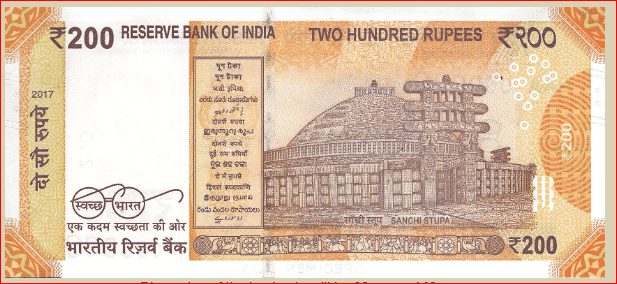 The Stupa is an important form of Buddhist architecture. It is generally considered to be a sepulchral monument—a place of burial or a receptacle for religious objects.
Story behind the ashes of the Buddha
Originally his ashes were to go only to the Shakya clan, to which Buddha belonged; however, six clans and a king demanded the body relics. To avoid fighting, a Brahmin Drona divided the relics into ten portions, eight from the body relics
The relics were later dug up by Ashoka, and used the relics (said to have been divided into 84,000 portions) and had stupas built over them throughout the region he rules. Many of the remains were taken to other countries. You can find the detailed story in The Ashokavadana.