Hello Friends, as part of the Incredible India Quiz, amazon has asked this question. Let's see if you know the answer. See the image of the wooden toys below and identify the state that they belong to.
Wooden Toys – Speciality of Which Indian State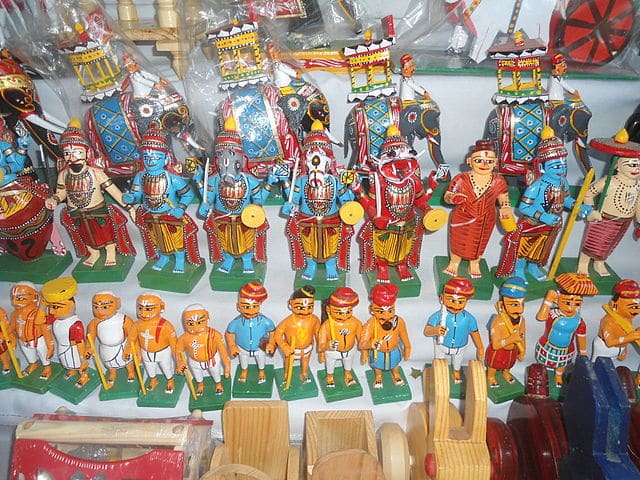 Correct Answer: Andhra Pradesh
Hint: Krishna River passes through this state of India.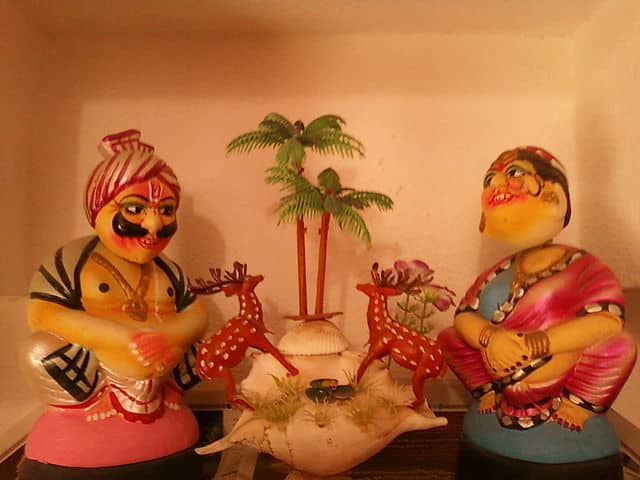 The correct answer is Andhra Pradesh. The Images are of Kondapalli Toys.
Kondapalli Toys are the toys made of wood in Kondapalli of Krishna district, a village near Vijayawada in the Indian state of Andhra Pradesh. These wooden toys are a specialty of the Indian state Andhra Pradesh. These toys are one of the varieties of miniatures assembled in the houses during the festivals of Sankranti and Navratri. This art of crafting wooden toys is a 400-year-old tradition. Young kids love playing with them, or you can use them as a trinket.
How are these toys made?
The Kondapalli toys are made from a softwood known as Tella Poniki, which is found in nearby Kondapalli Hills. The wood is first carved out and then the rough edges are smoothly finished. Here is an informative video by Lepakshi Handicrafts, an Andhra Pradesh Government Undertaking.