Amazon LG Xboom Quiz is live on Amazon between 18 August 2020 till 2 September 2020. You can Win LG X-Boom OK55 Speakers by playing the quiz and Submitting the correct answers of all 5 questions of LG XBoom Quiz
LG XBoom Quiz is Live
Amazon LG Xboom Quiz Answers
Question 1:
What is the name of LG Party Speaker Series?
Answer: LG XBOOM
The name of the newly launched LG Party Speaker Series is LG XBOOM.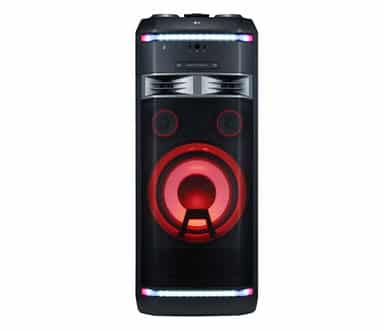 Question 2:
You can record your own Karaoke Song with LG XBOOM.
Answer: TRUE
LG XBOOM comes with the Karaoke Recording feature. You can create and share the Song with friends and family.
Question 3:
The LG XBOOM handy has Wheels and battery backup for outdoor usage.
Answer: Wheels
You can carry your speaker outdoor with the help of wheels to move around and a battery back-up to party for long.
Question 4:
Mobile app to control the LG XBOOM speaker.
Answer: Mobile App
LG XBOOM comes with a Bluetooth Mobile App which controls the speakers using Bluetooth.
Question 5:
Which of the following describes LG XBOOM party speaker?
Multi-Bluetooth Technology
DJ functions
Party Lighting
Answer: All of the above
Check out the features of LG XBOOM.
Prizes
There are a total of 5 Prizes that will be given under this LG XBoom Quiz Contest. The Prize will be delivered to the winner on or before 31st September 2020
Winner Announcement
After Amazon confirms the winners, they will contact the winners individually through email/SMS. Along with that, we will also post the winners names on winners section by 04 September 2020